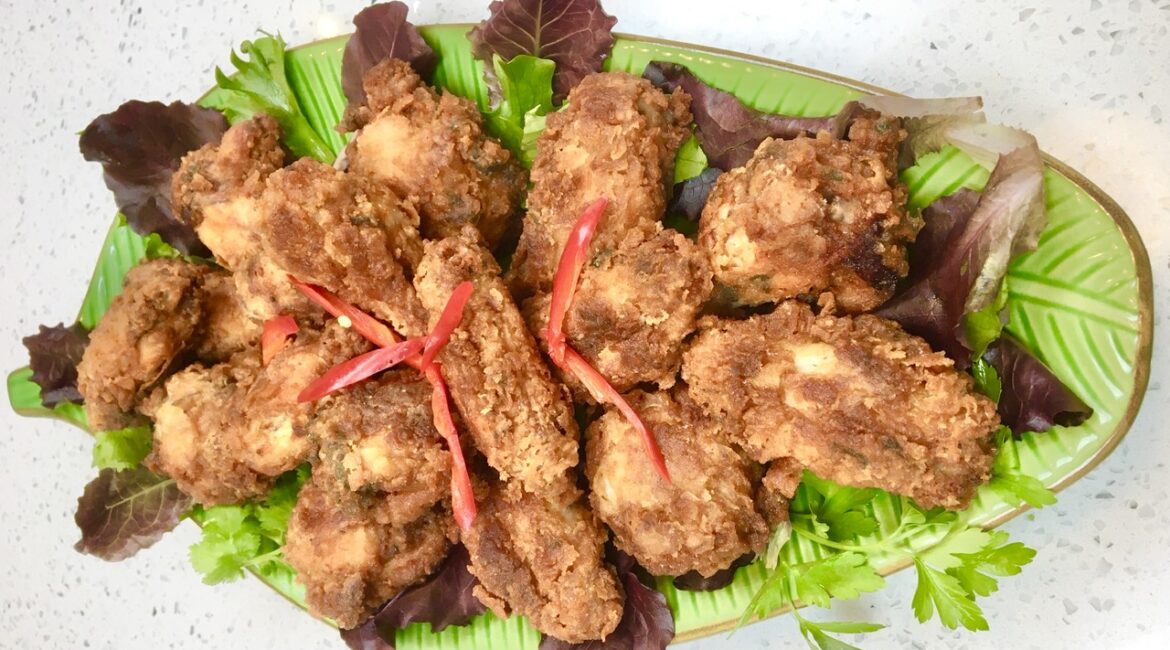 Who doesn't love chicken wings, right? Especially when they are crispy and tasty yet simple to make. I have tried using different flour to get that crispy crunch and I think I have cracked it!
With this recipe you don't have to marinate the wings beforehand and they still taste great. Children and adults alike will love them. For those of you who like a bit of spice in your life, they go really well with Thai sweet chilli sauce or Sriracha hot chilli sauce.
Cut the wings in two at the joint.

Mix all the marinade well into the wings. If possible leave to marinate for 30 minutes.

Put the flour into another bowl and then individually coat each wing well with the flour.

Heat the oil but not smoking hot.

Now time to fry your wings. carefully place each wing into the pan - try not to splash yourself. Turn them over once they look golden.

Turn them over a couple of times and cook until they are fully cooked. The coating should feel crispy. Depending on the size of your wings, it should take between 15-20 minutes to fry them.

Drain on paper towel and time to dish up and enjoy!