Fried Eggs with Minced Pork & Vegetable Topping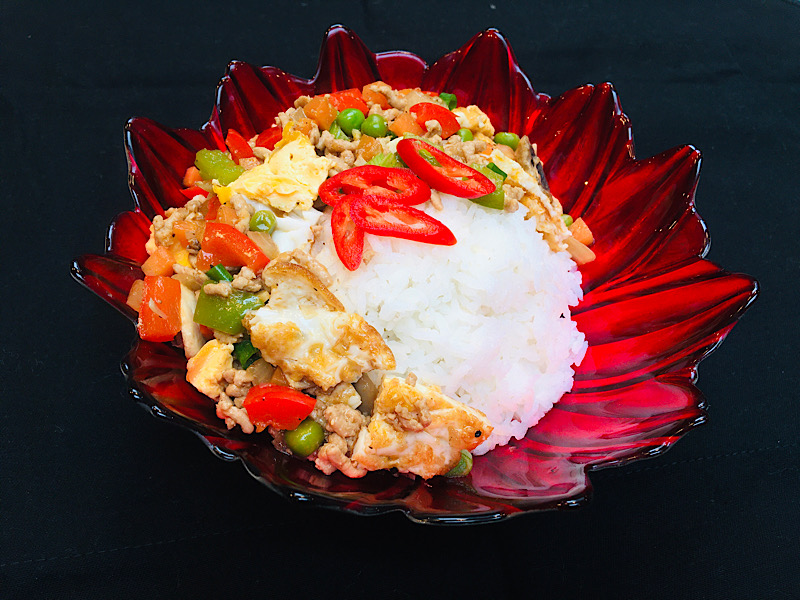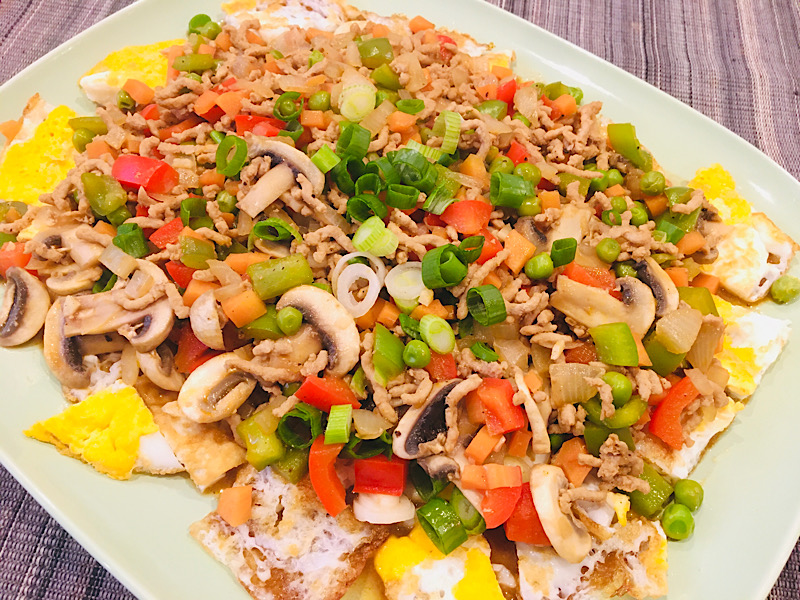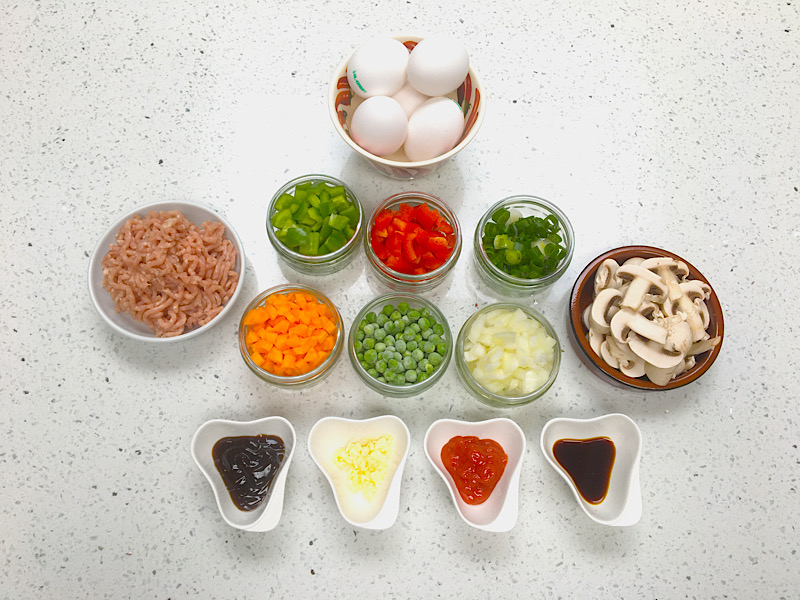 My own creation here, not really sure what to call it! Give it a try and let me know what you think, hopefully you like it. I came up with this idea to replace my usual Thai fried eggs salad, which is spicy, so that my son can eat it. It is something different and will suit the whole family. The topping can be a meal in itself if you do not fancy it with fried eggs or the idea seems a bit odd to you.
Heat the wok, add the oil and once it is hot add chopped garlic, quick stir.

Add the minced pork, stir for a minute then add ground black pepper, followed by seasoning sauce and oyster sauce. Carry on stirring for another 1-2 minutes. Add a little bit of water to stop it drying up.

Add onions and carrots, stir and carry on cooking for a minute.

Add peas, red and green peppers, then keep stirring for another minute also.

Add mushrooms and tomato ketchup. Carry on cooking until everything is cooked. Add a little bit more water, taste and adjust.

Lastly add chopped spring onions. Set aside.

Now fry the eggs on both sides, once cooked cut them into small pieces and plate up.

Pour the topping on the fried eggs. If you like a little bit of heat, add some slices of fresh chillies on top.