Pork on Toast with Sweet Chilli Sauce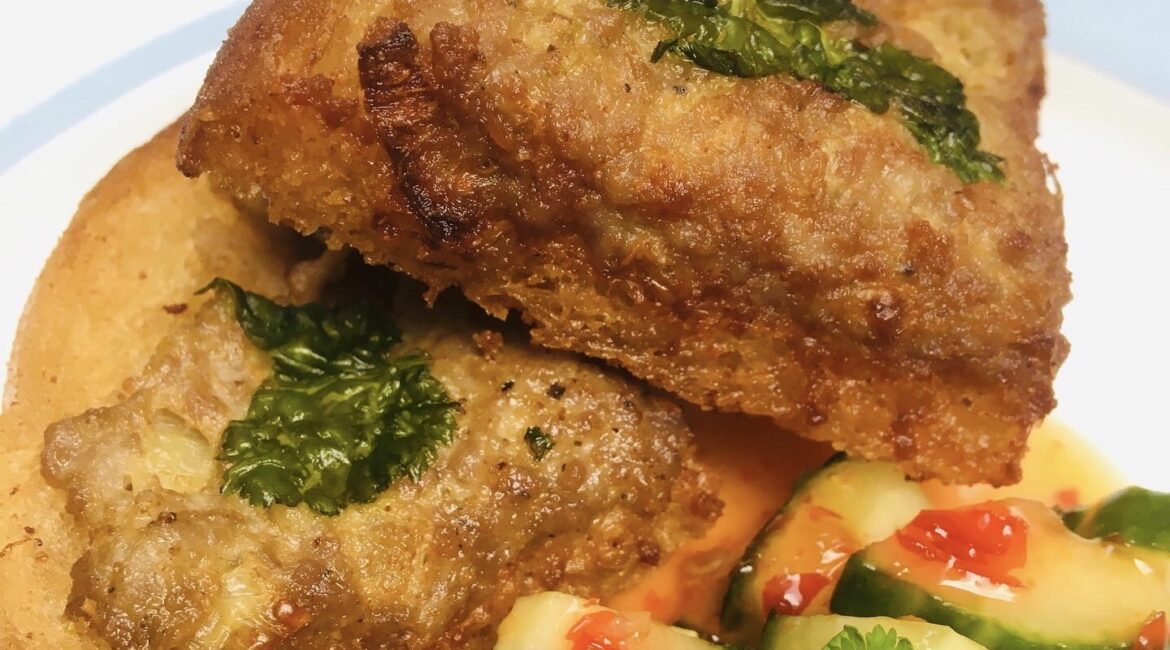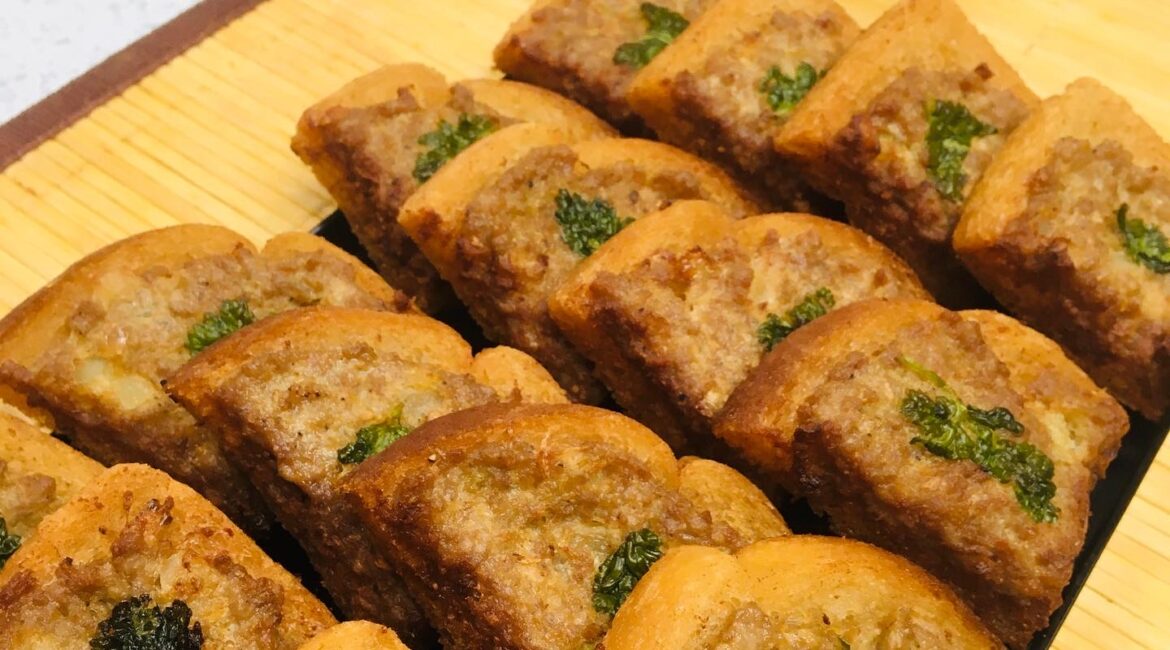 Pork on toast or 'Khanom Pang Na Moo' is a delicious Thai starter for the family. It is great finger food for parties or any occasion. A similar idea to Chinese prawn on toast, this dish is full of flavour (like many Thai dishes) and in my humble and totally unbiased opinion - better! 😊
If you are looking for a starter to impress your family and friends, this is the one. It is simple and does cost much to make yet looks fancy.
In Thailand we tend to serve this with sweet and sour cucumber salsa, which is a mix of cucumber pieces, sliced shallots, chopped chillies and sugar and white vinegar syrup. But I find it is just as good to use sweet chilli sauce and cucumber, it is a lot simpler and helps balancing it out as it is quite rich due to being deep fried. So try not to have too many, but I promise you can't have just the one or two! 😊
Crush garlic, coriander stalks and black pepper in mortar and pestle until it becomes a paste. If you do not have mortar and pestle, you can crush them with the blade of the knife and then chop it very finely.

Mix everything (the paste, minced pork, chopped onions, egg and oyster sauce) together well in a bowl.

Now spread the mix on top of the bread evenly, and then cut them into four or six (depending on the size of your bread slice). Garnish each piece with a small coriander leave, press it well so that it doesn't come off when frying. Not to worry if it does.

Heat the oil to medium heat (make sure it is not too hot), then put the pieces in gently with the pork spread side down.

Turn them over once they are nice and golden, carry on frying until both sides are done.

Drain them on paper towels to get rid of excess oil and serve.

Mix chopped cucumber with sweet chilli sauce and garnish with coriander leaves.