Minced Pork Stir Fry with Chilli & Basil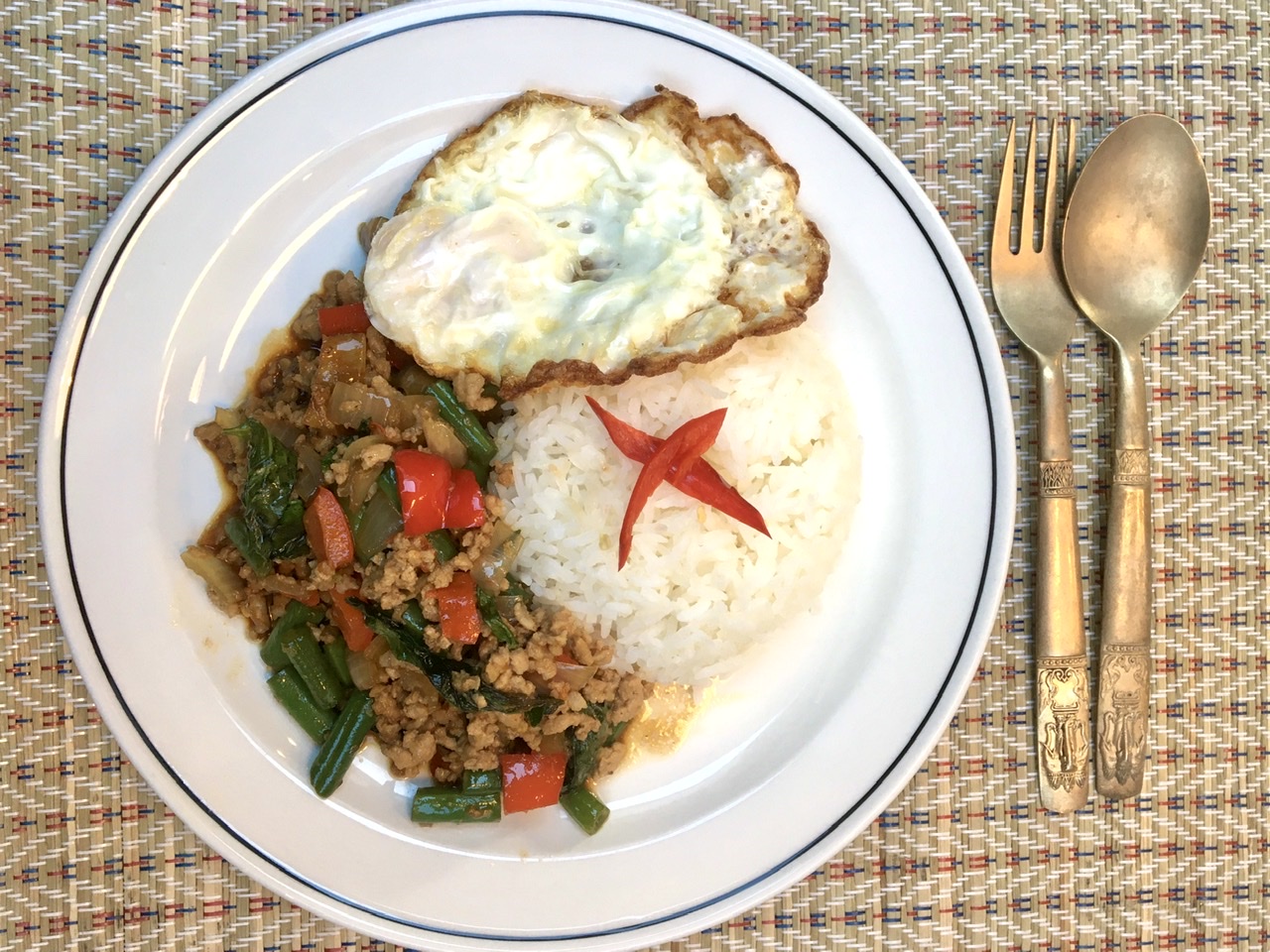 This is a typical popular dish in Thailand. It is called 'Pad Kraprow' in Thai, we have it for lunch or dinner. You can use any meat with this dish, or even seafood. Obviously if you have this dish in Thailand, it will be a lot hotter than my recipe, but if you can't handle the heat you can leave out the chilli altogether. That is how I make it for my son normally, and he loves it! Also in the recipe, I use the standard European basil but really it should be Thai holy basil which has a stronger taste. If you can get it at some point, do try this recipe with  that. You can taste the difference!
This dish is best served with jasmine rice and topped with a fried egg to make it that extra special.
Crush the garlic and chilli in mortar and pestle.

Heat the wok or pan, add the oil followed by crushed garlic and chilli paste. Give it a quick stir.

Put the meat in, quick stir and then add ground black pepper, seasoning sauce, sugar, fish sauce oyster sauce. Carry on stirring for another minute or two.

Add the onion, followed by green beans, red pepper and also a little bit of water. Stir until everything is cooked. Try not to overcook the vegetables. Don't forget to taste and adjust if needed.

Lastly add fresh basil, final quick stir.

Serve up with a fried egg on top.