Stir Fried Chicken in Black Bean Sauce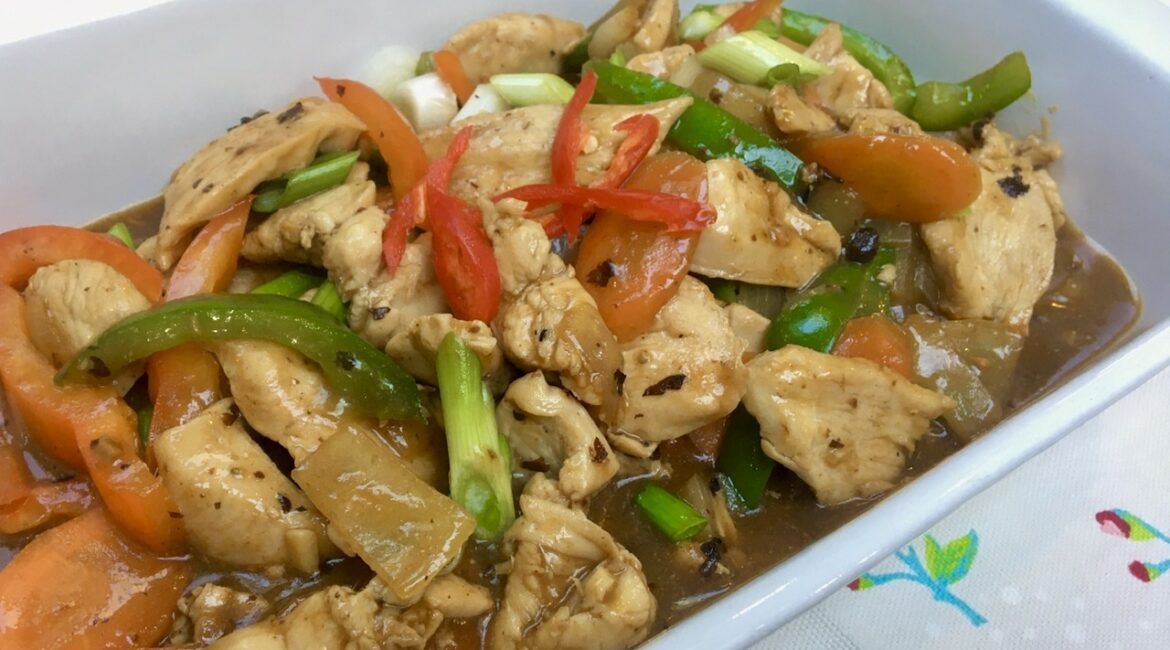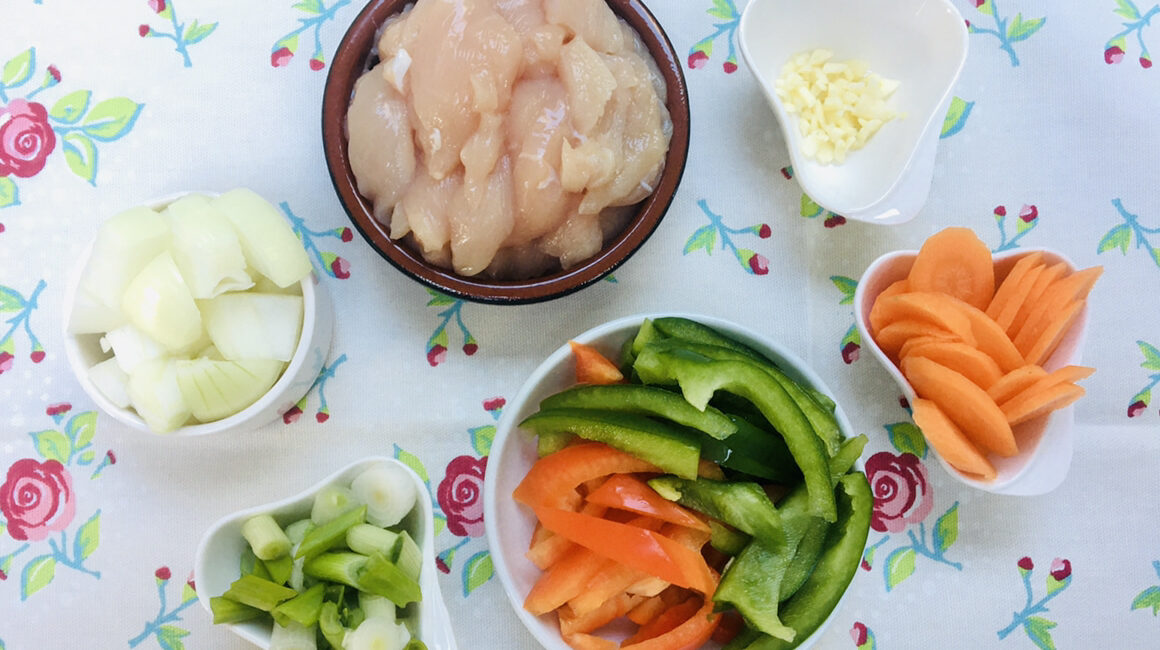 This is my take on one of the popular Chinese dishes - stir fried chicken in black bean sauce, it is definitely one of mine. I have been cooking this dish many years and I think I have got it as close as to the real thing!
I find that you have to use the right black bean sauce in order to get the authentic taste, many of the packet ones are not as concentrated. Try to get one from your Chinese supermarkets or online if you can. It is a lot stronger in taste as it has been fermented. You will be surprised how different it tastes. A jar can last you quite a while because you will not need that much, and as long as you keep it in a fridge.
I would recommend having this dish with some plain or egg fried rice or egg noodles.
Add oil to heated wok, add chopped garlic, stir until lightly golden then add the chicken. Give it a quick stir.

Now add seasoning sauce, ground pepper, oyster sauce and sugar to the meat, another quick stir.

Add black bean sauce, onions and carrots and carry on stirring for a minute.

Add sliced peppers and a little bit of water (2-3 tbsp), keep stirring for 1-2 minutes.

Time to add corn flour mix to thicken to sauce. You should keep stirring the chicken while the flour is being added so that you don't get lumps in you sauce. Turn up the heat and once the sauce is thicken turn it back down. If you find the sauce is too thick, adjust it by adding a bit more water.

Lastly add spring onions, quick stir and before dishing it up, taste it. Adjust it to your taste if need be.