Stir Fried Chicken with Broccoli in Oyster Sauce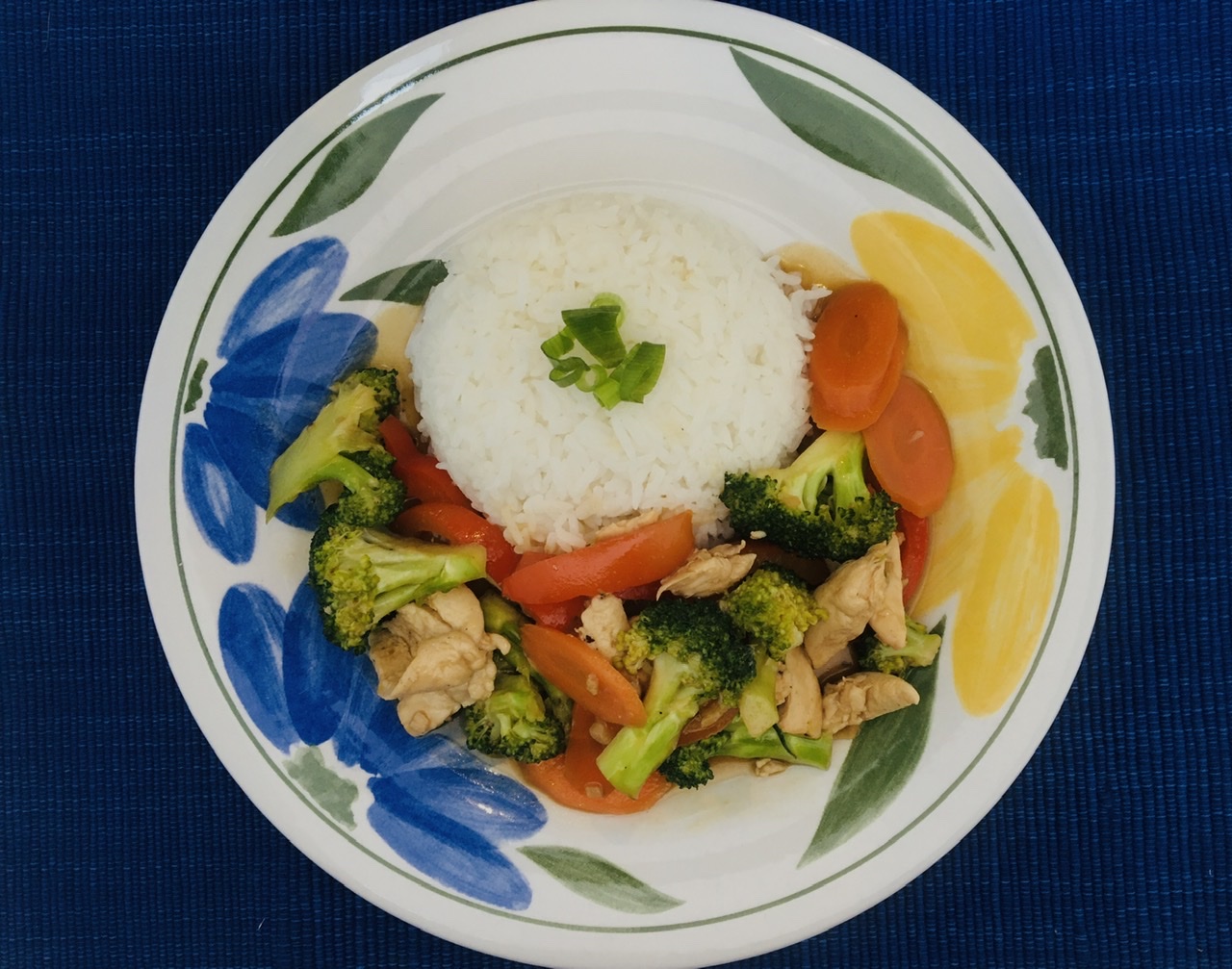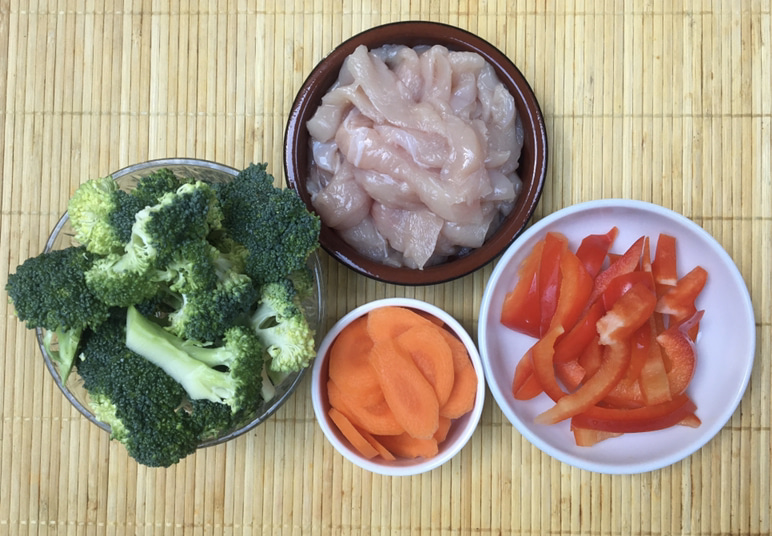 I know these days people are busy with their work and lifestyles, so spending ages preparing and cooking dinner can be a tiresome. Hence this recipe is great if you are in a rush and it suits all family;  quick, easy, healthy and yummy. It goes well with plain rice, egg fried rice or noodles.
Heat your wok or frying pan, then add the vegetable oil.

Add chopped garlic, stir until lightly golden then add the chicken, ground black pepper and light soy sauce. Stir for 2 minutes.

Next add the broccoli and oyster sauce. Stir for 1 minute.

Add the carrots, stir for another minute. Add a little water so that the pan is not too dry.

Lastly add the red pepper and keep stirring until everything is cooked but try not to overcook the vegetables. I think with a stir fry, it tastes best when the vegetables are a bit crunchy.

Before dishing up add the sesame oil, just to give it that little extra flavour.