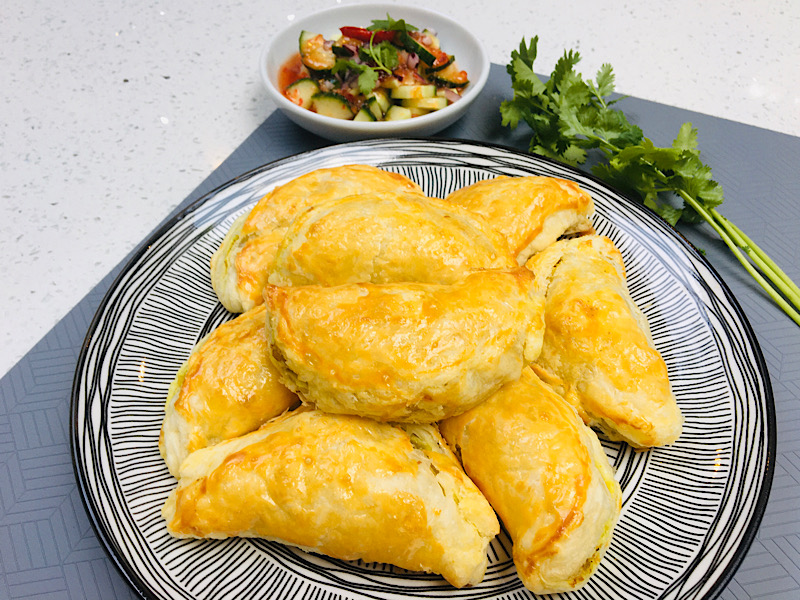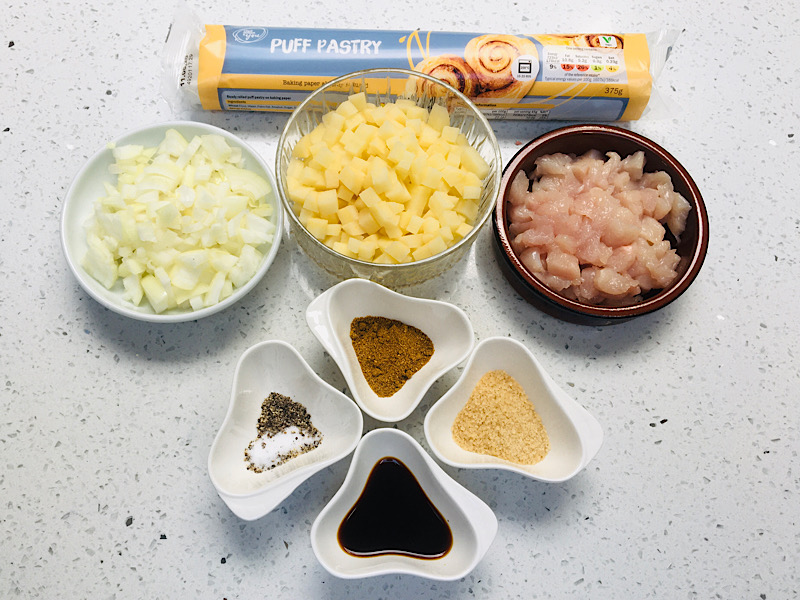 This is a great Thai starter inspired by Indian cuisine, similar to samosas. It has a mild curry taste with a hint of sweetness. The actual filling is so easy to make with only few ingredients but it is a bit fiddly when it comes to putting it in the pastry. I went for convenience here and used shop bought already rolled puff pastry. I find it a great item to have in my fridge!
I normally accompany this dish with cucumber salad and sweet chilli sauce.
Heat oil in the pan, add the chicken and stir for a minute then season with salt and pepper.

Add the curry powder, stir for another minute then add the chopped onion and turmeric and carry on stirring.

Now add the par-cooked potatoes, sugar and seasoning sauce.

Carry on cooking until the potatoes are cooked. The mixture should be dry. Set aside and leave to cool down.

Roll out the pastry sheet, use a 10 cm round cutter and cut out the pastry (I use a mug). You should get about 8/9 out of one sheet.

Now fill the pastry with the chicken filling, fold over and pinch/crimp with your fingers. Try not to over fill it (1 1/2 tbsp should be enough) and make sure the pastry is sealed properly.

Place on a baking tray and brush with egg yolk before baking them for 15-18 minutes in an oven pre-heated to 180 degrees.