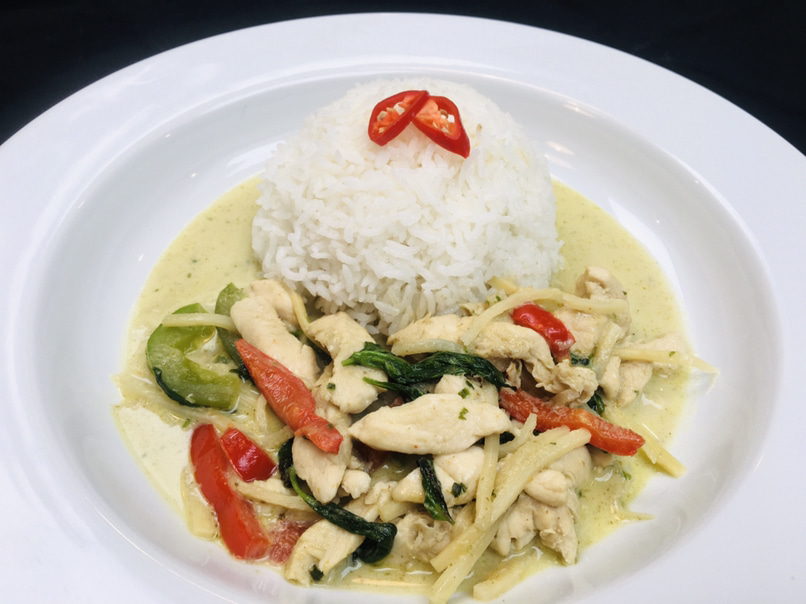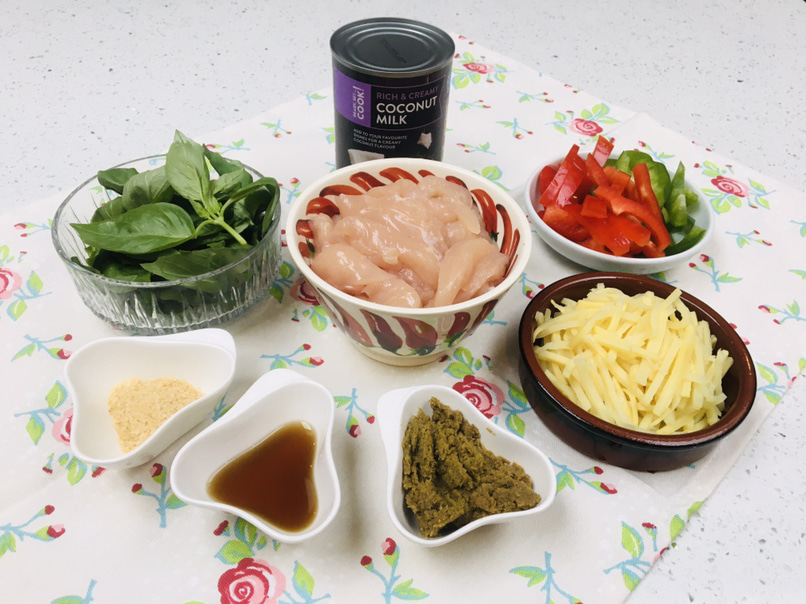 One of the most popular Thai curries, Kaeng Kiew Waan; green curry. In Thailand this is a spicy curry with a hint of sweetness but do not worry I have adjusted the recipe so that it will not kill your taste buds completely!
People often ask me what is the difference between green and red curry. Well, basically green curry paste is made from fresh green chillies whereas red curry paste is made from dry red chillies. Hence the green curries tend to be hotter than the red - that is how it is supposed to be.
I use a shop-bought curry paste made in Thailand here as it is convenient and still tastes as good. And to be honest I have only made the paste a couple of times and it was time consuming and tiring especially if you use a mortar and pestle! So please do not be offended, those curry connoisseurs out there.
On the subject of connoisseurs, in Thailand the dish would also have eggplant (normal and "pea") plus fresh kaffir leaves, but they can be tricky to obtain.
You can use any meat with this curry, but my preference is chicken or king prawns served with Thai jasmine rice topped with a fried egg for that extra little something!
Heat the pan, add 1/3 of a can of coconut milk (the top part which is the richest), keep stirring until it bubbles up and thickens a bit.

Add the paste and stir it well into the coconut milk.

Once it is bubbling, add the chicken, stir it well then add salt.

Carry on cooking until the meat is half cooked, add the rest of coconut milk. Turn up the heat.

Once it is bubbling up, add bamboo shoots, stir and bring it to boil.

Add peppers, sugar and fish sauce, quick stir, then put the lid on and turn down the heat. Simmer for about 5 minutes.

Now taste it, if you need to add anything e.g. more curry paste, salt, sugar or a little of water you can do so.

Lastly add the fresh basil, give it a quick mix and you are done!