Thai Chicken Yellow Curry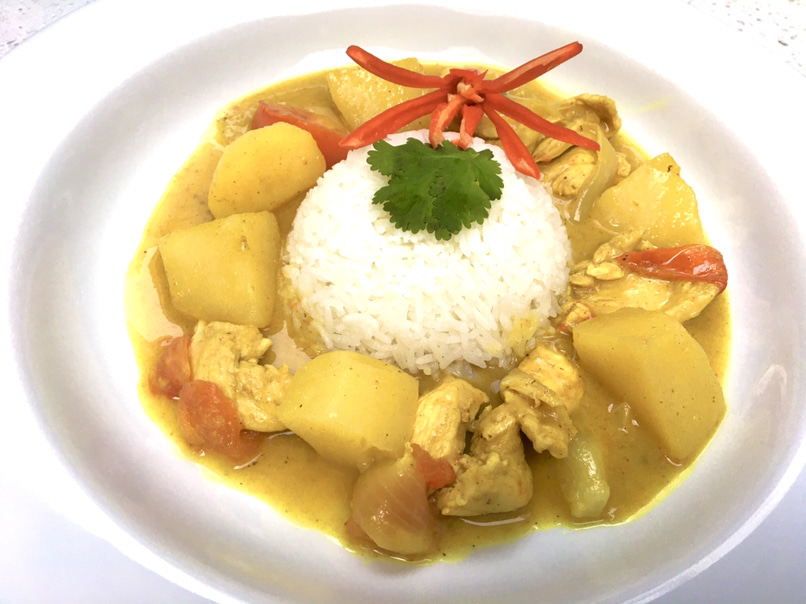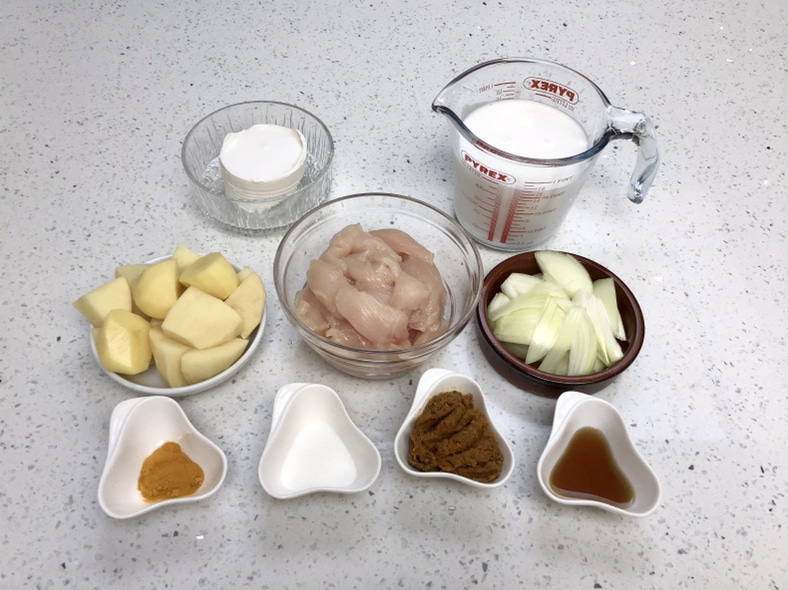 Yellow curry or Kaeng Kari is a one of the mildest curries of all Thai curries. It is rich and creamy, quite similar to Indian Korma as it has an Indian influence with the use of curry powder, but it is not sweet. Like many Thai curries this is a coconut milk-based curry. So if you do not like spicy curry and you want to give Thai curry a go, then look no further than this one - I really think you will love it.
With this curry we tend to use either chicken or beef, I personally prefer it with chicken myself. If you use beef, it will take longer to cook in order to tenderise it.
For the curry paste, you should be able to get it from any oriental supermarket. I would not attempt to make the paste because of the ingredients and the time required. To be honest not many Thai people would, even in Thailand. Why make life difficult when you can cheat, right?
Anyway this curry goes really well with plain rice or if you want something different egg noodles are also great with it. Enjoy!
Heat the pan, then put in 150 ml of coconut milk but try to use the top creamy part if you can. Keep stirring until it has reduced and thickened a bit.

Add the curry paste, stir it into the coconut milk until it is well mixed, followed by turmeric powder - quick stir. I add the turmeric powder to give it that extra yellow colour.

Add the chicken pieces and salt and keep stirring it until the meat is half cooked.

Add the rest of the coconut milk, give it a quick stir and once it starts to bubble up add the potatoes and onions.

Stir everything together, now add sugar and fish sauce. Turn up the heat and once it starts to boil put the lid on and turn down the heat. You want to simmer it until the potatoes are cooked. Keep checking it.

Then add tomatoes and simmer for another couple of minutes and it should be done.

Give it a taste and adjust to you liking, maybe a bit more salt or sugar, depends. Hopefully you will not have to. Serve and garnish with coriander leaves (optional).