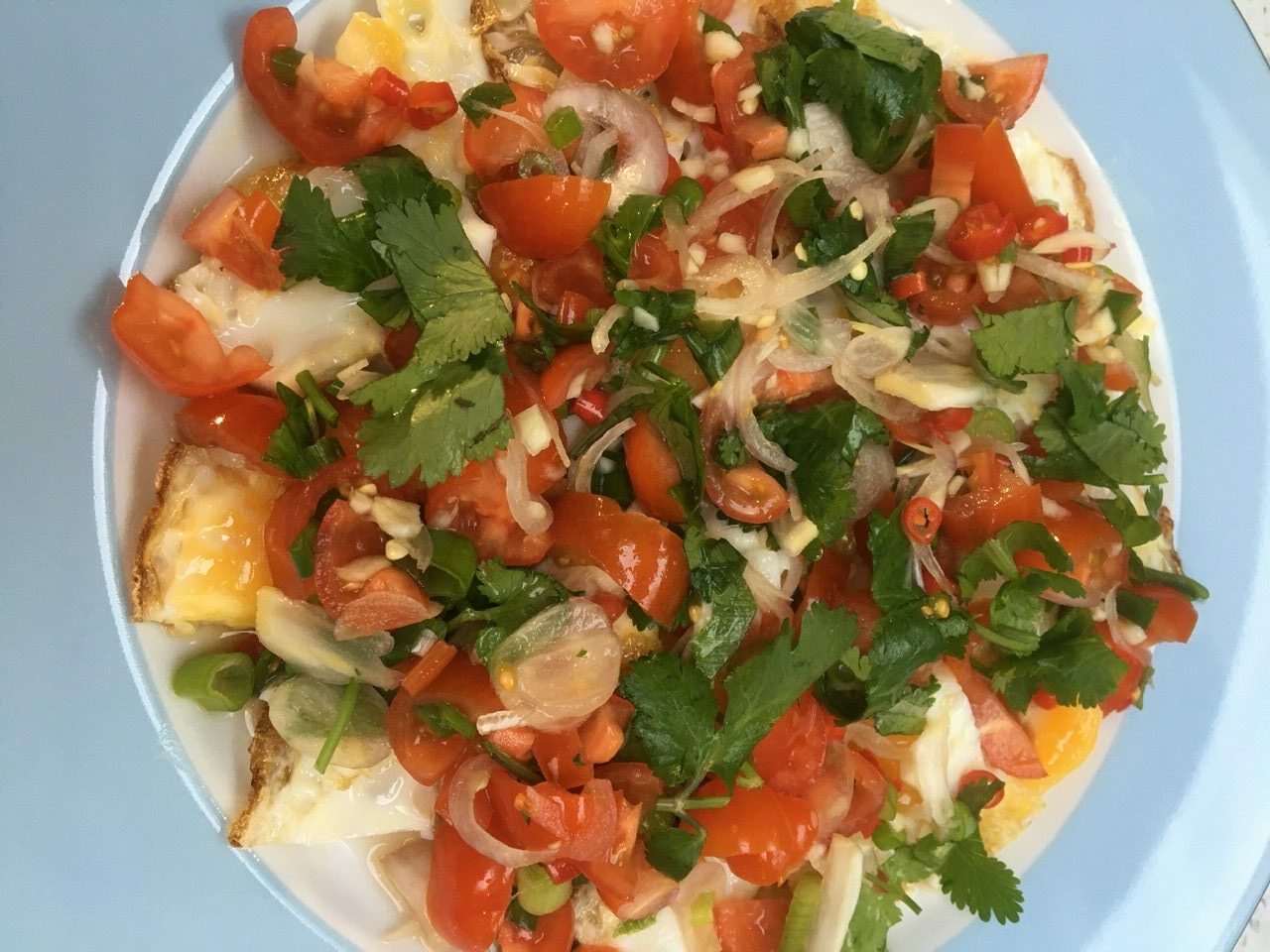 Thai fried egg salad ("Yum Khai Dao" in Thai) is one of the quickest and easiest dishes in Thai cuisine. You would not find this dish in many restaurants as it is more of a household dish. It is great as a side dish and goes well with jasmine rice but since it has fish sauce as its main flavour you might find it challenging to your taste buds, especially if you have never had Thai food. Oh, and it is definitely a challenge to your sense of smell!
Like many other Thai salads, this dish is a mixture of hot, sour and salty with a hint of sweetness. It can be quite spicy for some but don't be deterred just give it a go. Spicy up your life with this Thai spicy fried egg salad!
Mix all the salad ingredients together well in a bowl and set aside. Don't forget to taste and adjust to your own liking - hopefully you won't have to. Set that aside.

Heat your pan and fry the eggs until they are crispy around the edges, make sure the york is not runny.

Cut the eggs into small square pieces.

Lastly pour the salad topping on top of the eggs and you're done!