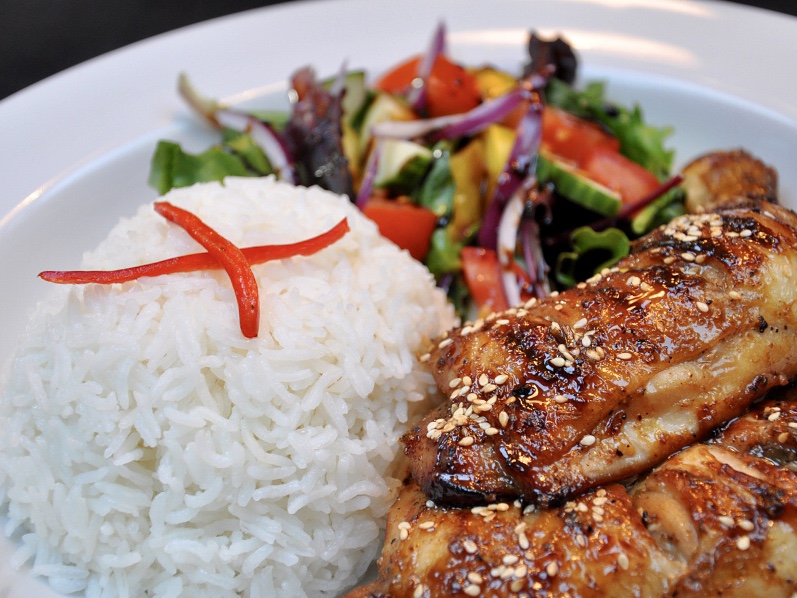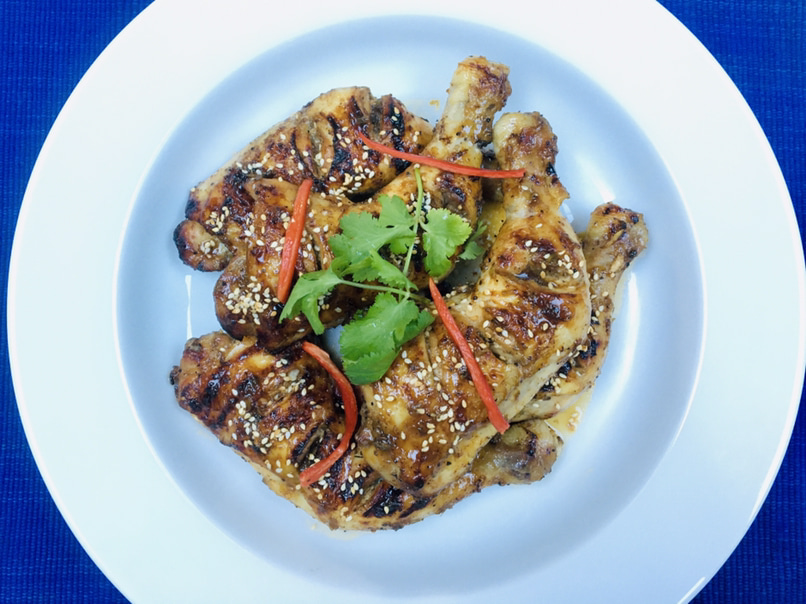 As it is barbecue season, I thought I would do a recipe for the barbecue so it is grilled chicken time (Kai Yang)! It can also be cooked in an oven when you have packed away your barbecue.
I think to have tasty grilled meat you need to have a good marinade and this recipe definitely will not disappoint. It is full of flavour and you should probably give it a try this summer. This marinade works well with chicken or pork. I used chicken legs in this recipe but obviously you can also use breasts.
In Thailand we tend to serve this grilled chicken with sweet chilli sauce but is tastes just as good without.
Trim excess fat or skin from chicken legs and then score them so the marinade can get absorbed into the flesh.

Crush garlic, pepper corns and coriander stalks in a mortar and pestle until it becomes paste-like.

Mix the paste and the rest of the ingredients well into the chicken legs. If possible, you should leave to marinade for at least half an hour. The longer you leave to marinade the better it will taste.

Then it is ready to be cooked on your barbecue on a medium to low heat so that your meat is cooked through.