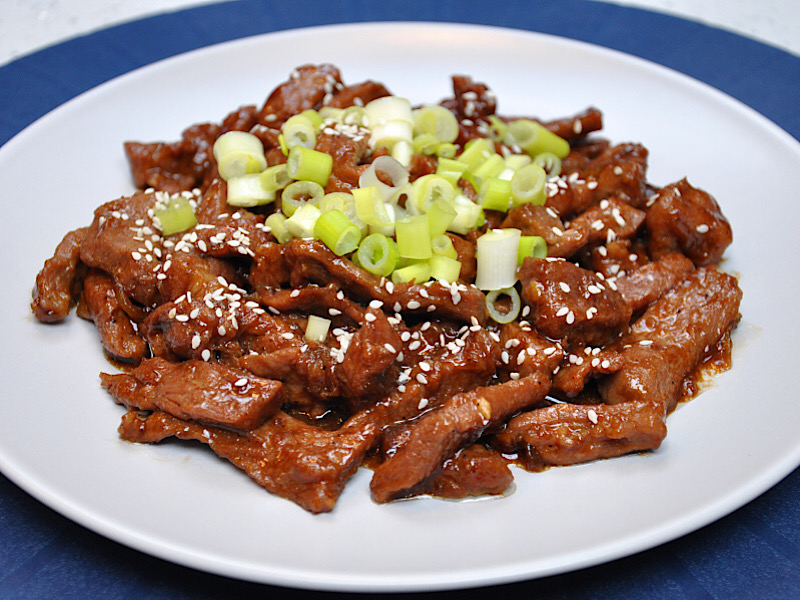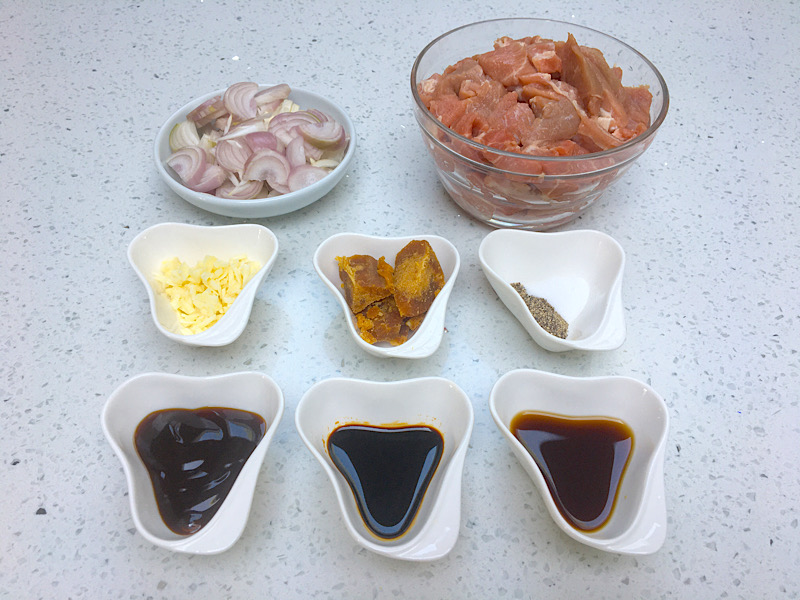 Thai sweet pork or Moo Wan is a very traditional dish loved by many children and adults alike. You would not really see this dish on the menu in Thai restaurants over here. So if you want to try something authentic and simple to make, then give this a try.
You can also use pork belly with this dish if you wish, it tastes just as great. I would recommend serving this with jasmine rice and some sliced cucumber or stir fry mixed vegetables.
Heat the wok and oil and add chopped garlic, stir.

Add the pork and give it a quick stir.

Add salt and ground pepper, and carry on stirring for a minute.

Now add sliced shallots, stir.

Add the rest of seasoning; oyster sauce, dark soy sauce, light soy sauce, sugar and a little bit of water, and stir well together. Turn up the heat.

Once it starts to boil, cover with a lid and turn down the heat and simmer for 20 minutes. Give a quick stir every 5 minutes also. The sauce should be reduced by a fair bit.

Taste it, the pork should be tender if not carry on cooking a bit longer. Plate-up and garnish with sprint onions and sesame seeds (optional).