Pork Fried Rice with Thai Red Curry Paste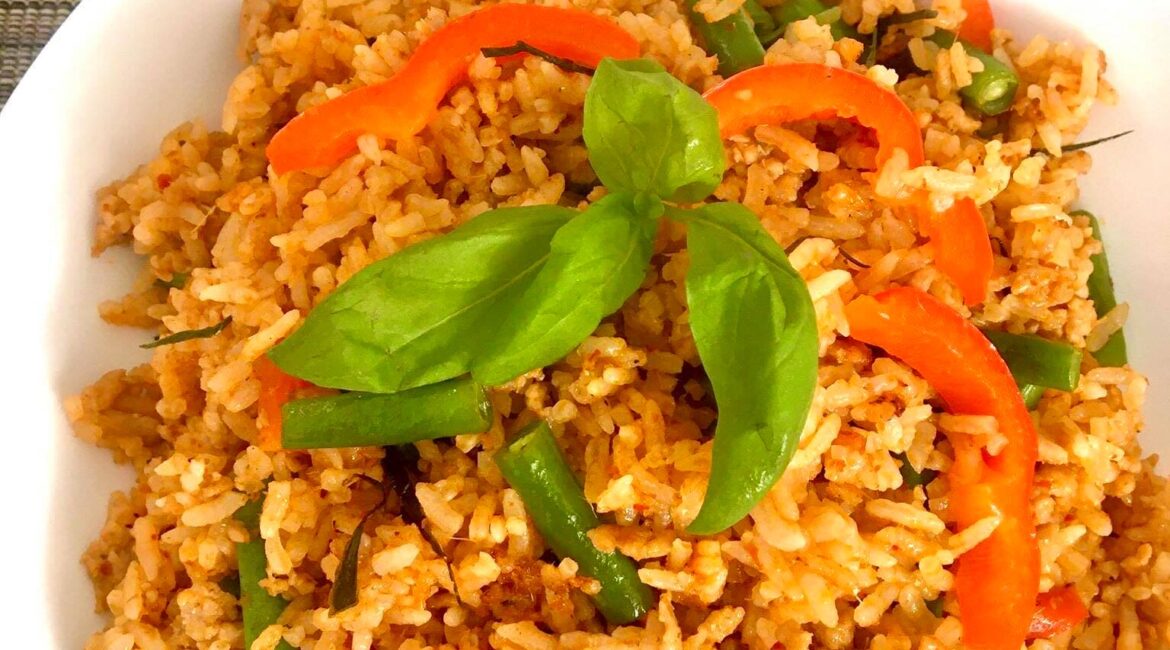 Khao Pad Prik King or pork fried rice with red curry paste is a spicy rice dish with a citrus tang from kaffir lime leaves. If you are a fan of Thai red curry, you might like to try out this recipe. You can make it as hot or as mild as you like, just adjust the amount of red curry paste. In this recipe I use minced pork but you can substitute it with thin slices of pork fillet.
As this is a dish to have on its own I tend to cook it for my family as a quick dinner, with a fried egg to accompany it. You would not normally find this dish in your local Thai restaurants so this gives you a chance to try something different and very authentic!
Heat the wok and add the oil, fry the minced pork with red curry paste. Keep stirring for about 2 minutes.

Add the rice and seasoning of fish sauce and sugar. Stir until it all well mixed together.

Now add the beans and red peppers and stir together for a couple minutes.

Add the kaffir lime leaves, quick stir and lastly add fresh basil leaves. If you can't get kaffir leaves, then not to worry.

Give it a final quick stir, taste and plate up.