Stir Fried Beef Udon Noodles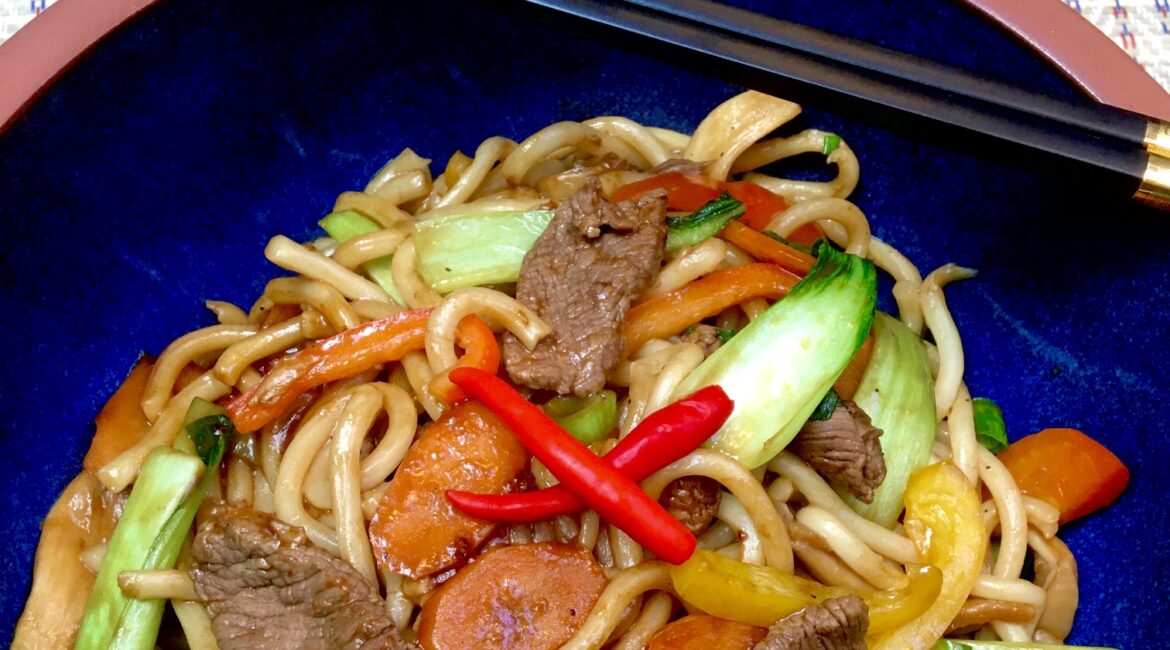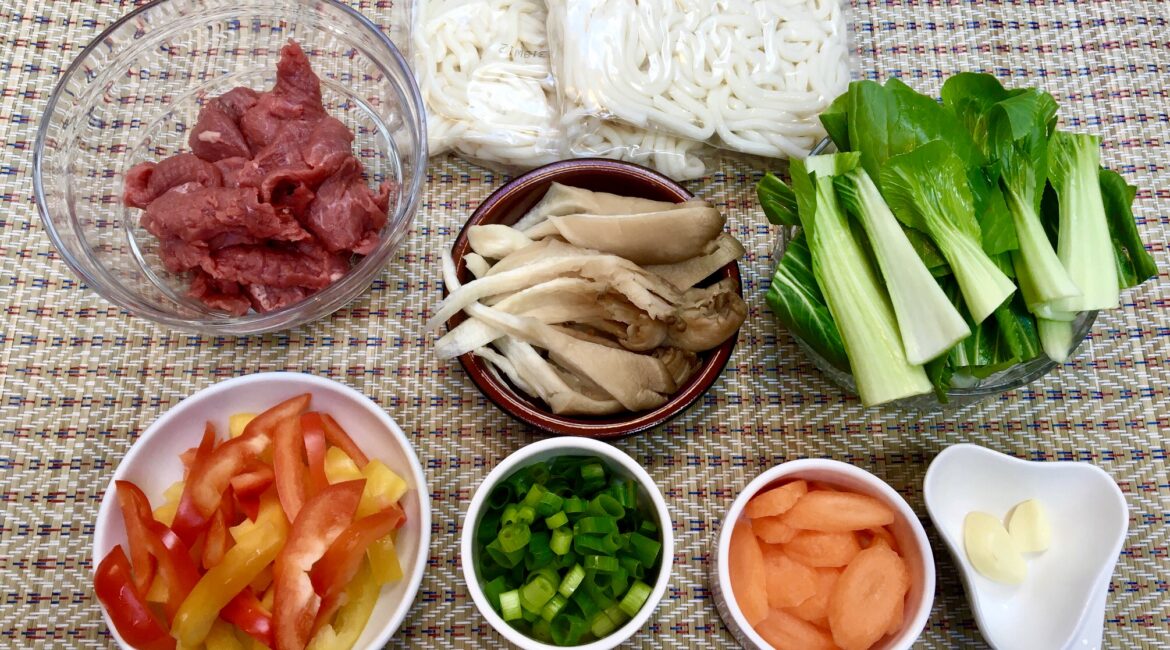 For noodle lovers, Udon need to look any further!
This is a good, tasty, filling dish similar to something you may have had in Japanese noodle bar. Like many stir fry dishes, this is quick and all done in a wok. Great if you hate washing up!
If you are a vegetarian, you can adapt this dish by leaving out the beef and the oyster sauce.
Heat the wok, add the oil followed by chopped garlic. Give it a quick stir.

Add the beef, quick stir then add ground pepper and light soy sauce, quick stir

Add the carrots followed by noodles and a bit of water. Give it a stir and try to loosen up the noodles. I normally put the noodles in the microwave for a minute and a half beforehand, just to soften them up a bit.

Now add the oyster sauce and the rest of your vegetables; peppers, mushrooms and pak choi. Keep stirring for a minute or so.

Add sugar and dark soy sauce, stir for another 1-2 minutes.

Lastly add the spring onions and sesame oil and that is it. Time to plate-up and enjoy!