Stir Fry Noodles with Tofu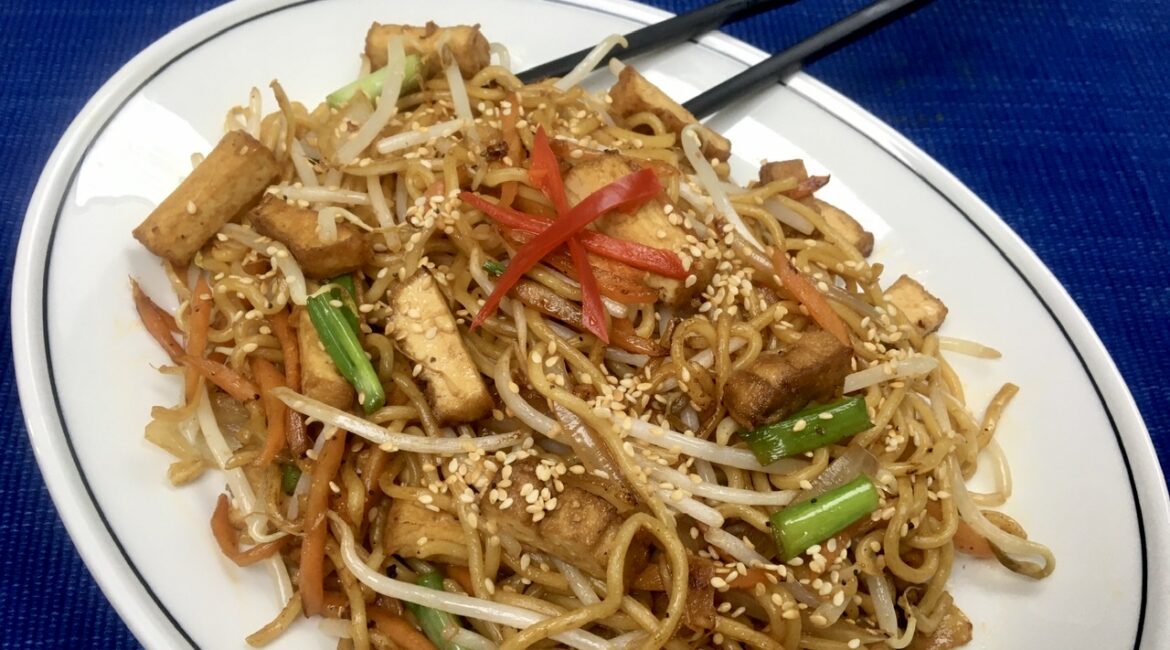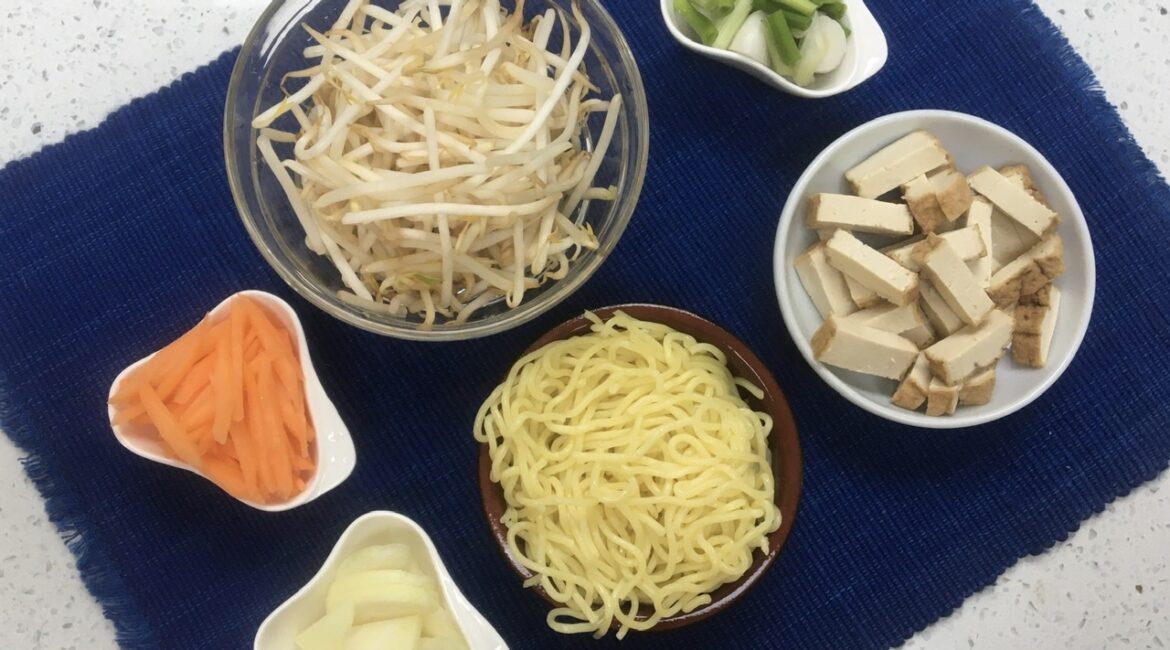 If you are a vegetarian or want to cut down on eating meat, this is a good dish for you to try. It is so simple and cheap to make a quick meal in 10 minutes!
You can use any noodles with this recipe, if you are using the dry ones you will have to soak them in water first (just follow the instructions on the packet). They are just as good, but for convenience I just use the pre-packed ones.
Heat the wok, add the oil - once it is hot add tofu. Gently fry it with a pinch of salt until golden. (If your tofu is too soft, you can take it out of the wok to be added back in later. This will stop it breaking up into bits.) Add the carrots and onion, give it a quick stir.

Add noodles and all of the seasoning; soy sauce, hoisin sauce, sugar and ground pepper. Stir for 2 minutes - the noodles should be hot now. If the wok gets dry, you can add a little bit of water.

Push the noodles to one side of the wok, add bean sprouts and spring onions. Then scoop the noodles on top of it, leave for about 30 seconds. (If you took out the tofu earlier, now is the time to put it back in.)

Stir it all together for another minute also and plate it up, sprinkle with sesame seeds (optional). And enjoy!